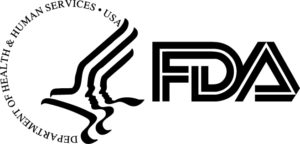 This is the first in a series of blog entries about U.S. Food and Drug Administration (FDA) guidance documents. As it happens, FDA has published a number of draft and final guidances in the past few months. We will provide an in-depth analysis of a few guidances that may greatly impact the life science industry, but let's begin by understanding just what an FDA guidance document is and how it fits into the world of drug and device regulation. I served as a chemistry reviewer and team leader at FDA for eight years, and my understanding of a guidance was derived from my time at the Agency.
FDA guidance document: A brief history
FDA's authority to regulate stems from the Federal Food, Drug, and Cosmetic Act (FD&C Act), and the Public Health Service Act (PHS Act). The FD&C Act, first enacted in 1906, covers drugs and devices; whereas, the PHS Act, first enacted in 1944, covers biologics. The FD&C and PHS Acts are written at a high level, so where more specific detail is needed, we refer to the Code of Federal Regulations (CFR). Drugs are addressed in 21 CFR parts 210 – 212 and 300 – 316, biologics in 21 CFR 600 – 680, and devices in 21 CFR 800 – 1050. Even these extensive regulations will not address every situation so the FDA produces guidances with still more detail.
FDA guidance document: Expectations and enforcement
The law is the law and the FD&C and PHS Acts' expectations are non-negotiable. The regulations represent requirements. The guidances, however, represent "the current thinking of the Food and Drug Administration (FDA or Agency) on [a particular] topic. It does not establish any rights for any person and is not binding on FDA or the public. You can use an alternative approach if it satisfies the requirements of the applicable statutes and regulations." This passage may be found in front of every FDA guidance.
In practice, this means that if a guidance tells you to do something, you may be able to work with the Agency to reach agreement on an alternative approach. Here's an example: ICH Q1A, Stability Testing of New Drug Substances and Products, is a guidance in the United States, but the same document is deemed a regulation in the European Union. So, when this guidance says that you should have 12 months of stability data on both the drug substance and drug product at the time of submission, this is a requirement in the EU, but may be negotiable in the United States. Let it be noted that submitting with less stability data may lead to a shorter shelf life, but that can be extended once more data are available, and you can potentially cut months off the time of submitting your drug.
Recognizing that guidance documents are considered as advisory rather than compulsory is just the beginning. Understanding FDA (and other regulators') expectations can be a full-time job, resulting in the need of a trusted partner to navigate the dynamic domestic and global regulatory landscapes. Pearl Pathways employs a team of regulatory consultants, each of whom possess an average of 20 years of industry experience. Learn more about our regulatory support services here.