Pearl Pathways is all about accelerating life science product development. Pearl Pathways supports biopharmaceutical, medical device, and diagnostic companies as well as life science service providers with clinical, regulatory, and quality compliance needs. Our full-service central IRB supports all aspects of human research. We are an extension of our clients' teams. We partner with the clinical team, in-house regulatory experts, the quality compliance specialists, the quality auditors, and the senior leadership team to get life saving devices, diagnostics and therapeutics to the market sooner.
Our talented team focuses on completing critical research, ensuring high quality and efficient manufacturing of products, accelerating global product registrations, and keeping our clients up to date on current regulatory and quality compliance trends and best practices for life science product development.
What shapes our behaviors each day?
Driving improved value and efficiency in product development
Accelerating regulatory pathways
Setting the bar on quality compliance standards
Protecting human subjects
Enabling smart, effective and high quality product development
How are we different?
Partnership and service mindset
Founders with extensive sponsor backgrounds coupled with service delivery experience
Staff expertise with decades of regulatory, quality compliance, clinical and product development experience
Serve a breadth of clients from small startups to large multinationals including biopharma, device and diagnostic companies
Breadth of services offered to support our clients throughout the product development and research paths
Thoughtful, proactive business model created to solve problems
 Midwest location and values
Efficient. Ethical. Experienced.
Nimble. Flexible. Responsive.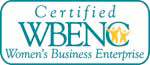 Pearl Pathways is certified as a Women's Business Enterprise by the Great Lakes Women's Business Enterprise Council, a regional certifying partner of WBENC (Women's Business Enterprise Council).
WBENC's national standard of certification is a meticulous process including an in-depth review of the business and site inspection. By including women-owned businesses among their vendors, corporations, and government agencies demonstrate their commitment to fostering diversity and the continued development of their supplier/vendor diversity programs.
To get a copy of our certificate, contact us at contact@pearlpathways.com.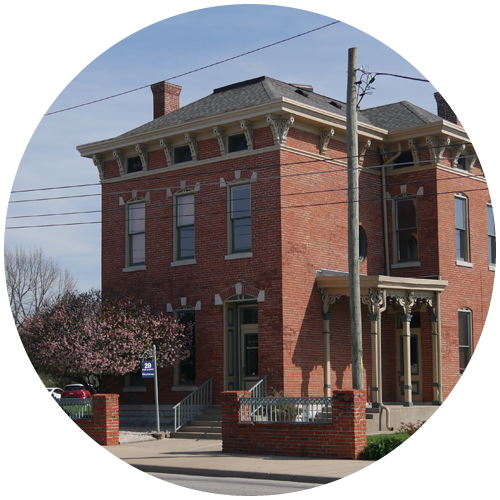 Pearl Pathways is located near downtown Indianapolis in a beautiful historic building.
Vision
Improve the product development process to deliver new therapeutics, medical devices, and diagnostics to patients sooner.
Mission
Deliver superior services that effectively enable our clients to accelerate life science product development.