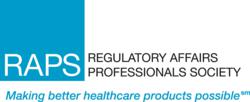 The largest global organization for those involved with the regulation of healthcare and related products, Regulatory Affairs Professionals Society (RAPS), is holding its inaugural Midwest Region Regulatory Career Day on April 18th, 2015.
Are you looking for new career opportunities in the regulatory field? Do you plan to transition to regulatory affairs or are you looking for an opportunity to network with hiring representatives within the life science industry? If yes, this will be an advantageous event for you to attend!
What: RAPS Midwest Regional Career Day
When: Saturday, April 18th, 2015 from 10:00AM – 4:00PM
Where: Lambs Farm in Libertyville, IL
Prices will go up at the beginning of April, so register here today! For more information about the event, click here.