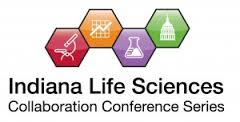 As a sponsor of the 2014-2015 Indiana Life Sciences Collaboration Conference Series, Pearl Pathways  would like to announce the upcoming conference entitled Mobile Healthcare: Where Does New IT Intersect with Healthcare? We invite you to join us at the event on Friday, February 20th, where a panel of experienced industry professionals will discuss the potential and ever-growing effects of technology use, specifically the use of "smart phones" and new information technology intersects with healthcare.
What: A Discussion on Mobile Healthcare and Where New IT Intersects with Healthcare
Where: IUPUI, Hine Hall (Formerly IUPUI Conference Center), 875 North Street, Indianapolis
When: February 20th, 2015 8:00am-3:15pm
Click here for the registration link.
The Indiana Life Sciences Conference Series is presented by the Kelley School's Center for the Business of Life Sciences. These conferences provide an opportunity for various industry professionals to discuss important business strategies and solutions to promote the advancement of the life sciences field. To learn more, click here.