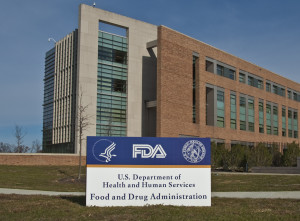 Last Friday, the US Food and Drug Administration (FDA) announced it will not implement its final rule specifying when tobacco products are regulated as medical products until March of 2018, RAPS reports. The delay comes in the wake of a petition presented by biopharmaceutical industry groups. These groups voiced concerns regarding the rule's impact on the current definition of intended uses for drugs and medical devices. The petition's backers included the Medical Information Working Group (MIWG), the Pharmaceutical Research and Manufacturers of America (PhRMA), and the Biotechnology Organization (BIO). The filed petition calls for FDA to "stay the final rule and revert back to language found in the proposed rule"1.
Why the delay?
FDA intends to collect more feedback on its final rule from the public. Stakeholders now have 60 days to respond to the final rule before FDA works to finalize the rule once again.
Why the petition?
The proposed rule (September 2015) defined when tobacco products are regulated as drugs, devices, or combination products.
It also proposed to amend FDA's definition of intended use found in 21 CFR Sections 202.128 and 801.4 by deleting a clause that had "long troubled the industry… under the clause, FDA is not only able to regulate products based on their intended uses, but on their actual uses based on whether a manufacturer 'knows, or has knowledge of facts that would give him notice, that a drug or device introduced into interstate commerce…is to be used for conditions, purposes, or uses other than the ones for which he offers it'"1
Industry professionals expressed concern over the knowledge clause, fearing the provision could allow FDA to require new marketing applications based on a company's knowledge of a product's off-label use.
Language in the final rule amended the knowledge clause to read: "And if the totality of the evidence establishes that a manufacturer objectively intends that a drug introduced into interstate commerce by him is to be used for conditions, purposes, or uses other than ones for which it is approved (if any), he is required, in accordance with section 502(f) of the Federal Food, Drug, and Cosmetic Act, or, as applicable, duly promulgated regulations exempting the drug from the requirements of section 502(f)(1), to provide for such drug adequate labeling that accords with such other intended uses."2
Pearl Pathways will monitor this situation as it develops. Check out our blog in the coming weeks for updates on amendments to the final rule once the 60-day feedback period concludes. Our team has helped several companies navigate the difficult regulatory pathway tobacco products face under the Family Smoking Prevention and Tobacco Control Act. Contact us today to discuss what regulatory pathway your tobacco product falls under. We can help with your premarket tobacco application (PMTA), modified risk tobacco product (MRTP), and more.
1http://www.raps.org/Regulatory-Focus/News/2017/03/17/27145/FDA-Delays-Final-Rule-on-Intended-Uses/
2https://www.federalregister.gov/documents/2017/01/09/2016-31950/clarification-of-when-products-made-or-derived-from-tobacco-are-regulated-as-drugs-devices-or