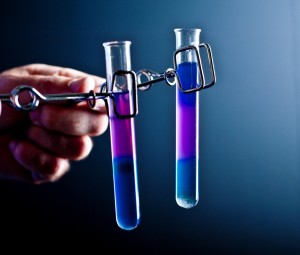 The biosimilars industry is still in its infancy in the U.S. marketplace, resulting in some growing pains for developers of these products. Biosimilars were created under the Biologicals Price Competition and Innovation Act (BCPIA) of 2009 and signed into law through the Patient Protection and Affordable Care Act (Affordable Care Act) on March 23, 20101. Under the BCPIA, a biological product may be demonstrated to be biosimilar if data show the product to be highly similar to a previously-approved biological product. The biosimilar must show no clinically meaningful differences to the reference product and follow the same mechanism of action.
Last month, BioPharmaDive published a series on biosimilars, one of which addressed "5 hurdles facing biosimilar developers." With only four biosimilars currently approved in the U.S. market, there is plenty of room for growth. That is, of course, if developers can navigate the hurdles facing them as they jump into this young, bourgeoning industry.
BioPharmaDive listed the following challenges for developers:
Pricing Pressures
Legal battles
Reimbursement
Education
Manufacturing
Regarding pricing pressures, all too often we can see various news organizations covering the backlash from consumers, government, and key stakeholders towards the biopharmaceutical industry regarding pricing. Biosimilars are not immune to this scrutiny. The expectation exists that biosimilars will play a similar role on the market as generic drugs. Generics "revolutionized the way drugs were sold in the U.S., offering an 80% to 90% discount to branded drugs…yet, Pfizer priced its Remicade (infliximab) biosimilar Inflectra (Infliximab-dyyb) at only a 15% discount – raising the issue of whether biosimilars will have their desired impact on the market."2
A few key legal battles have already broken out since the BPCIA paved the way for biosimilars, potentially creating an unsettling precedent for this new industry. As for reimbursement challenges, locations where nurses or physicians infuse drugs typically use a "complicated reimbursement formula based on average sales price."2 The BioPharmaDive article goes on to explain the pushback from reference product developers and biosimilar developers about Centers for Medicare & Medicaid Services (CMS) using codes that do not specifically identify the maker of the product. The product payment and required modifiers for biosimilars outlined by CMS can be found here.
A lot of questions still exist surrounding biosimilars, which the FDA began addressing last year through advisory committee meetings. Education for developers, health care professionals, and patients will continue to contribute to the success of the industry moving forward. The drug industry is far from immune to manufacturing setbacks, and biosimilar developers must account for these issues as well. Biosimilars, like the reference biologics they mimic, are derived from living cells "with inherent variability and therefore are incredibly complex to manufacture."2
Pearl Pathways employs a team of experts with decades of experience across all of the life science industries. Our team has helped several life science companies develop their products and navigate through the challenges detailed above. Please contact us today to begin a conversation.
1https://www.fda.gov/Drugs/DevelopmentApprovalProcess/HowDrugsareDevelopedandApproved/ApprovalApplications/TherapeuticBiologicApplications/Biosimilars/ucm241718.htm
2http://www.biopharmadive.com/news/5-hurdles-facing-biosimilar-developers/433335/