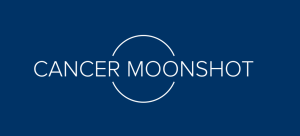 Last week, the National Cancer Institute (NCI) launched a new drug formulary. The NCI Formulary will "enable investigators at NCI-designated Cancer Centers to have quicker access to approved and investigational agents to use in preclinical studies and cancer clinical trials " (cancer.gov).
NCI aims for the new formulary to enable new treatment options to reach patients diagnosed with cancer more quickly. The NCI Formulary will achieve this by reducing the lengthy negotiation process traditionally required for investigators to access certain agents. The new formulary is a public-private partnership between NCI and pharma/biotech companies; it also represents an effort by the NCI to support the Cancer Moonshot. The NCI Formulary launched with 15 agents from six different pharmaceutical companies. NCI expects these numbers to double by the end of 2017 based on ongoing negotiations between NCI and interested organizations.
The current acting director of NCI, Douglas Lowy, states that "the NCI Formulary will help researchers begin testing promising drug combinations more quickly, potentially helping patients much sooner…rather than spending time negotiating agreements, investigators will be able to focus on the important research that can ultimately lead to improved cancer care" (cancer.gov). The formulary puts NCI in a position to facilitate arrangements between investigators at NCI-designated Cancer Centers and participating pharmaceutical companies for access to and the use of pharmaceutical agents. Once approved, investigators can obtain agents from the formulary to test them in new preclinical or clinical studies as well as combination studies of formulary agents from varying companies. Another public-private partnership called  the Partnership to Accelerate Cancer Therapies (PACT) will roll out in 2017 under the NIH. Identification and validation of biomarkers of response and resistance to therapies will be the central focus of PACT.
Pearl Pathways can support your new or ongoing clinical trials with its team of experienced advisors. Please contact us to start a conversation. For more information about new federal and public cancer programs to support the Cancer Moonshot, stay tuned to our blog.