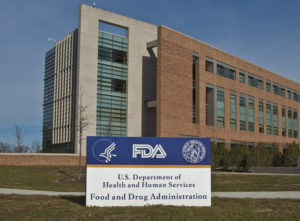 The new user fee deals have been signed into law. With the new deals, RAPS reports, come revised fee amounts from FDA for prescription drug and biosimilar applications and programs. FDA announced on Wednesday that the new fees will apply from October 1, 2017 through September 30, 2018.
Prescription Drug User Fee Act (PDUFA) changes1:
Prescription drugs requiring clinical data: $2.4million (nearly $400,000 more than 2017)
For prescription drugs not requiring clinical data: $1.2 million (nearly $192,000 more than 2017)
Orphan products will remain exempt from paying fees
Biosimilars, which were aligned with fees within the previous PDUFA agreement, now have a unique formula for the 2018 fiscal year.
Biosimilar User Fee Act (BsUFA) changes1:
Initial biosimilar product development (BPD) fee: $227,213
Annual BPD fee: $227,213
Reactivation (a fee to resume participation in a discontinued program): $454,426
Applications requiring clinical data: $1,746,745 (nearly $292,000 less than 2017)
Applications not requiring clinical data: $873,373 (nearly $146,000 less than 2017)
Program fees: $204,162
Regarding PDUFA, FDA announced in a Federal Register notice that "the FY 2018 revenue amount may be adjusted further, if necessary, to provide for sufficient operating reserves of carryover user fees… Finally, the amount is adjusted to provide for additional direct costs to fund PDUFA VI initiatives. Fee amounts are to be established each year so that revenues from application fees provide 20 percent of the total revenue, and prescription drug program fees provide 80 percent of the total revenue."
Regarding BsUFA, FDA announced in a separate notice that "the initial BPD fee for a product is due when the sponsor submits an IND that FDA determines is intended to support a biosimilar biological product application for the product or within 5 calendar days after FDA grants the first BPD meeting for the product, whichever occurs first."
According to RAPS, while BsUFA fees have decreased, companies can no longer deduct the annual BPD fees from the BsUFA application fee upon filing.
Check back to the Pearl Pathways blog for updates on any additional PDUFA and BsUFA changes, or adjustments to the Generic User Fee Amendments (GDUFA II) and Medical Device User Fee Amendments (MDUFA IV).
1http://www.raps.org/Regulatory-Focus/News/2017/09/14/28464/FDA-Unveils-Higher-PDUFA-Lower-BsUFA-Fees-for-FY-2018/?utm_source=Email&utm_medium=Informz&utm_campaign=Informz-Emails