The number of chemistry, manufacturing and controls (CMC) postapproval manufacturing supplements continues to increase. Therefore, the US Food and Drug Administration (FDA) on Tuesday released draft guidance offering recommendations for holders of biologics license applications (BLAs) on the types of minor changes to be documented in an annual report.
The agency says, "Under FDA regulations, post-approval changes in the product, production process, quality controls, equipment, facilities, or responsible personnel that have a minimal potential to have an adverse effect on product quality must be documented by applicants in an annual report."1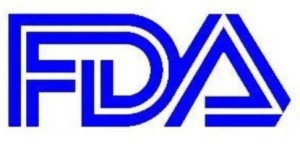 For background information, if a manufacturing change is considered major, "an applicant must submit and receive FDA approval of a BLA supplement before the product produced with the manufacturing change is distributed."1 If the change is considered moderate the applicant must submit a supplement at least 30 days before distribution. Lastly, if the change is considered minor the applicant just has to notify FDA of the change in an annual report.
For more guidance on which changes should be documented in an annual report visit RAPS for a summarized version or click here for the full report.
Pearl Pathways' team of expert consultants provide risk-based quality assurance and quality compliance to help you focus on product quality throughout the product lifecycle, thus reducing operational burdens, manufacturing impacts, regulatory agency warnings, and costly recalls. Contact us today.
1 http://raps.org/Regulatory-Focus/News/2017/08/08/28201/FDA-Drafts-Guidance-on-Postapproval-Manufacturing-Changes-for-Biologics/?utm_source=Email&utm_medium=Informz&utm_campaign=Informz%2DEmails