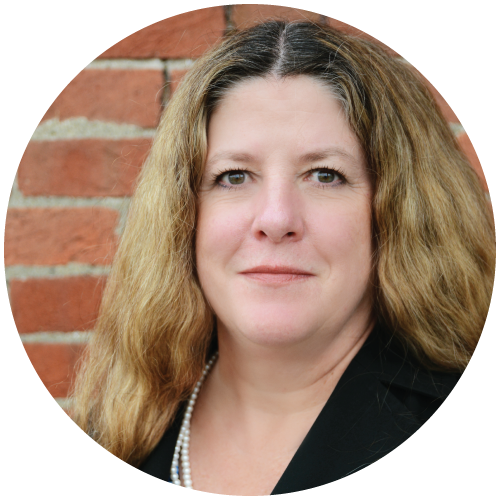 Gretchen Miller Bowker, MS, RAC, FRAPS
Gretchen Miller Bowker serves as Chief Operating Officer for Pearl Pathways and has over 25 years experience in the development of drugs, biologics and devices. She is a recognized leader in regulatory compliance with extensive experience working in academic research settings, large pharmaceutical companies, small biotechs, and large device companies. Gretchen spent over 15 years of her career in large sponsor company environments working at both Eli Lilly and Roche Diagnostics (formerly Boehringer Mannheim). She also possesses real-world small startup experience, having led the regulatory, quality compliance and clinical teams at an oncology biotech startup. Throughout her career, she has successfully assembled teams of experts, developed processes and procedures, led global submissions, and implemented quality systems which ensured successful product development of drug, device and diagnostic products.
Prior to co-founding Pearl Pathways, Gretchen served as Director of Regulatory and Compliance Service Delivery at a Midwest consulting company where she served institutions, sponsors, and CROs. Gretchen is an experienced team leader with specific expertise in meeting global regulatory body compliance expectations for nonclinical, CMC, and clinical development throughout the product lifecycle.
At Pearl Pathways, Gretchen oversees service delivery for all client consulting engagements and serves as the company's Quality Leader.
Gretchen has lent her talents as a guest speaker on quality and regulatory topics for Indiana University, Purdue University and multiple national healthcare and pharmaceutical conferences. She volunteers in various ways for RAPS including founding the Indiana local RAPS chapter and serving on the Board nominating committee. She has held the position of Adjunct Professor of Clinical Research and Regulatory at The George Washington Medical School. She also serves on the Indiana Health Industry Forum's Clinical Trials Alliance. Gretchen earned an M.S. in Biology from Purdue University, a B.S. in Biology from Indiana University, has been RAC certified since 2002, and is a RAPS fellow.