After a little more than ten months into Fiscal Year 2017, the US Food and Drug Administration (FDA) is on pace to break its record for abbreviated new drug application (ANDA) approvals from last year.1 FDA has approved 633 generic drugs in FY 2017 according to the activities report of the generic drug program. Last year, FDA approved 651 generic drugs.
Another positive for FY 2017 is that complete responses for generic drugs are down significantly from last year. There have been 1,292 submitted to date this year versus 1,725 complete responses in FY 2016.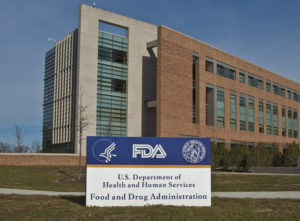 The steady rise in approvals follows a push from FDA Commissioner Scott Gottlieb to approve more generic drugs in an attempt to bring down costs. The number of staff members have steadily increased at the Office of Generic Drugs (OGD). Additionally, ANDA approvals are expected to speed up starting in October following the second iteration of the Generic Drug User Fee Amendments (GDUFA).
In order to maximize competition, OGD is working to identify new ways to use the Drug Price Competition and Patent Term Restoration Act (aka the Hatch-Waxman Act). FDA will form a new work group to evaluate policies and possible new legislative ideas to guarantee a balance between innovation and access.1 In a series of tweets this morning from Commissioner Gottlieb, he elaborated on the new work group:
"We created [a] new working group of senior FDA staff to secure new ways to increase generic competition by modernizing [the] approach to Hatch Waxman law…New group will propose options for using existing authorities and new legislation to expand on spirit of Hatch Waxman and close loopholes…Goal of our new Hatch Waxman group: find new policies or legislation to close loopholes; end obstacles to expected generic competition."2
Pearl Pathways advances both early state pre-commercialization companies and multinational organizations through challenging regulatory hurdles. See our full list of service offerings to learn how our nimble team propels drugs and biologics to market faster through client-specific strategies.
1 http://raps.org/Regulatory-Focus/News/2017/08/08/28204/Generic-Drugs-in-2017-FDA-on-Track-for-Most-Approvals-Ever/?utm_source=Email&utm_medium=Informz&utm_campaign=Informz%2DEmails
2 https://twitter.com/SGottliebFDA