According to an updated list of Department of Health and Human Services rulemakings, the US Food and Drug Administration (FDA) is planning to release seven proposed rules and six final rules to close out 2017.
Proposed Rulemakings
Among the proposals coming are rulemaking dedicated to: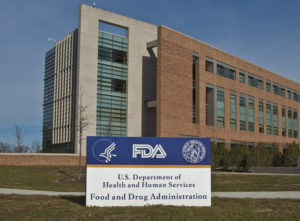 Pediatric study plan requirements
Internal decision making and supervisory review at FDA's Center for Devices and Radiological health
Withdrawal of a regulation that any drugs sterilized by irradiation would be considered a new drug
Biologics license applications and master files
Decreasing de novo classification burdens for device manufactures1
Final Rulemakings
Among the final rulemakings are those dedicated to:
Updating FDA's requirements for accepting clinical data used to bring new medical devices to market
Remove requirements to submit multiple paper copies of medical device regulatory pre-submissions and submissions and replace them with one copy in an electronic format
Removing mandatory inspection requirements for biologics by replacing them with a risk-based approach
Allow an Institutional Review Board to waive informed consent under certain conditions
On the list for final rulemaking, one related to generic drug labels is absent. In May of 2016, prior to being named FDA commissioner, Scott Gottlieb said, "FDA needs to bear more responsibility for updating the labels of old generic drugs and can take on that role, rather than foisting it onto generic drug makers in a way that will not only increase generic costs and expose them to the same sort of failure to warn suits that plague branded companies, but will undermine the generic model by creating incongruities between the labeling of the same generic drug, solely by virtue of the manufacturer and what CBE [changes-being-effected] supplements they happened to file. I think this is the most inefficient way to achieve what FDA purports to be their public health goal here, which is why I believe this was politically contrived, or at least politically influenced."1
To see the full list of rules click here.
Pearl pathways supports biopharmaceutical, medical device, and diagnostics companies as well as life science service providers with clinical, regulatory, and quality compliance needs. Contact us today to start a conversation.
1 http://raps.org/Regulatory-Focus/News/2017/08/08/28206/Proposed-and-Final-FDA-Rules-What's-Left-in-2017/?utm_source=Email&utm_medium=Informz&utm_campaign=Informz%2DEmails