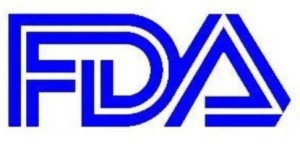 A US Food and Drug Administration (FDA) official stated that two draft guidances detailing when a new 510(k) is required for changes to medical devices and their software are on schedule to be finalized ahead of the of the November 8, 2017 deadline set by the 21st Century Cures Act, according to RAPS. Michael Ryan, a regulatory advisor at the Office of Device Evaluation within the Center for Devices and Radiological Health, made the announcement this week at the 2017 RAPS Regulatory Convergence conference.
According to Ryan, medical device companies need to consider if a change to their device(s) could significantly affect the safety or effectiveness of the device, which will decide whether or not a device needs a new 510(k). Ryan clarified that "changes that improve the safety or effectiveness of a device will require a 510(k)" and that medical device manufacturers should "include any information on previous changes if that information would help [FDA] understand the device or if those details would have been included in the original 510(k)."1
Ryan explained that device makers should compare any changes to the last cleared version of the device when submitting a new 510(k), instead of to a predicate device or to changes to the device that were not cleared. Additionally, a new 510(k) will be necessary if changes made to a device lead to adjustments in the verification and validation testing of the device.
We will continue to monitor the changing requirements for 510(k) submissions. Our team routinely helps medical device companies make sense of changing regulations and secure approval for new medical devices or existing devices that require changes. Click here to learn about how we support our clients' regulatory strategy and global filings.
1http://www.raps.org/Regulatory-Focus/News/2017/09/13/28461/FDA-Plans-to-Finalize-510k-Change-Guidances-Ahead-of-November-Deadline/?utm_source=Email&utm_medium=Informz&utm_campaign=Informz%2DEmails