The Food and Drug Administration (FDA) vows to never forget that their efforts to evaluate and approve new medical products is done to benefit patients. Because of this they are constantly looking to find new ways to incorporate the views and expertise of patients and their caregivers.
Earlier this month, FDA announced the creation of an advisory committee comprised solely of patients and caregivers. FDA realizes the unique voice and perspective that patients carry. Patients will advise FDA on complex issues related to the medical devices they live with on a daily basis.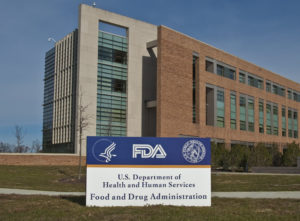 Jack Kalavritino, FDA's Associate Commissioner for External Affairs says, "another way we (FDA) incorporate the patient viewpoint is through FDA's Patient Representative Program." This program brings patients and their caregiver's knowledge of "more than 300 diseases and conditions" directly into drug and device development.1 Patients and caregivers serve on 47 FDA Advisory Committees to advise on drugs, devices and biologics. FDA has even incorporated patients to serve as consultants for review divisions and as presenters at FDA meetings and workshops.
New patient representatives travel to Washington D.C. for training and orientation, courtesy of FDA's Office of Health and Constituent Affairs. Throughout the workshop, patient representatives "receive briefings on everything from medical product review policies and clinical trials to the life cycles of drugs, biologics, and devices, and even a brief primer on statistical analysis."1 Kalavritino explains how the most moving part of the workshop is when patient representatives tell their own stories about the difference FDA is making in their own lives.
Each individual patient offers a compelling history of courage and is committed to fighting the disease that has so directly affected him or her. FDA wants "to thank each of these individuals for their inspiring commitment to the FDA, to better health, and for their role in these critical public health efforts."1
Pearl Pathways' vision is to improve the product development process thereby delivering new therapeutics and diagnostics to patients sooner. Contact us today to discuss how we can help accelerate your product development pathway. The patient is waiting.
1 https://blogs.fda.gov/fdavoice/index.php/2017/07/patient-reps-bringing-the-voice-of-patients-to-fda/?source=govdelivery&utm_medium=email&utm_source=govdelivery