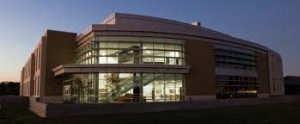 Pearl Pathways is excited to announce its growth and expansion into a second location in College Station, Texas. The new office will be a part of The Garage, located within the Texas A&M Institute for Preclinical Studies (TIPS) building. The Garage is supported through the relationship of the Research Valley Partnership and its Research Valley Innovation Center in collaboration with Texas A&M University's Office for the Vice President of Research.
President and CEO of Pearl Pathways, Diana Caldwell, commented "The Research Valley Partnership is promoting unique, world-class cGLP and cGMP infrastructure and capabilities in Bryan-College Station to support startup life science medical device and biopharma companies, which is a core client segment for Pearl,"
To read the full press release, click here.