The US Food and Drug Administration (FDA) Center for Devices and Radiological Health (CDRH) detailed changes to its process for handling requests for the agency to recognize new voluntary consensus standards for medical devices. CDRH announced the changes last week as a requirement under the 21st Century Cures Act, RAPS reported.
Many device makers rely on consensus standards while developing and testing their products because FDA allows device makers to submit a "declaration of conformity to show that their device is in line with a specific standard."1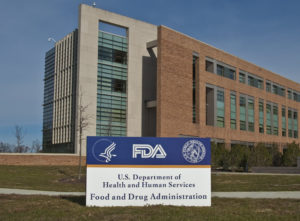 There are currently more than 1,200 consensus standards for medical devices recognized by the FDA. Many are developed by organizations such as: International Organization for Standardization (ISO), American National Standards Institute (ANSI) and the International Electrotechnical Commission (IEC).
Under the Cures Act, FDA is guided to respond to those requests within 60 days of receiving the request. Also, in the Federal Register the agency is required to publish its reasoning for recognizing all or part of the standard, or for not accepting it.
FDA asks that those looking to get a new standard recognized send a request including the name, its reference number and a list of devices to which the standard applies. In addition, FDA requests that medical device makers include a scientific, technical, and regulatory rational as well as "a brief identification of the testing or performance or other characteristics of the device(s) or process(es) that would be addressed by a declaration of conformity."1
Follow us on Twitter for updates on the 21st Century Cures Act, new legislation, and other current events impacting the life science industry.
1 http://www.raps.org/Regulatory-Focus/News/2017/07/20/28109/CDRH-Clarifies-Process-for-Consensus-Standard-Recognition-Requests/?utm_source=Email&utm_medium=Informz&utm_campaign=Informz-Emails