The US Food and Drug Administration (FDA) is consistently ranked among the world's fastest regulators. Yet, it is often critiqued for being too slow.
Two researchers attempt to debunk these claims. "This crude depiction ignores industry's contribution to the clock after clinical trials are completed but before the FDA receives the formal application," Thomas Marciniak, a retired team leader with FDA's Division of Cardiovascular and Renal Products and Victor Serebruany, a professor wrote.1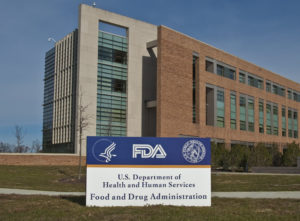 The two authors argue that there is no room on the FDA's end to speed up the review of new drugs while also maintaining FDA's health standards. However, they do state "It may be possible to accelerate drug approvals in other ways, such as changing processes earlier in the development program, before the end of the pivotal trials." 1
RAPS reports that the conclusion was reached by analyzing the submission and review timelines for the 15 novel cardio renal drugs reviewed by the FDA between 2011 and 2015.
Drug makers took approximately 12 months to submit a new drug application but this time was highly variable across submissions, leading to a standard deviation of 12 months. The majority of that time is spent executing data analysis and writing up the trial report for the submission.
Additionally, the authors found that FDA met its review goals under the Prescription Drug User Fee Act, taking roughly seven months to complete scientific review and an additional 3 months for agency management to reach a decision on approval or rejection. The standard deviation for the scientific review was only two months and one month for its management's decision making.
Regulators continuously face accusations of delaying approval of new products by slow processes. However, empirical analyses show that FDA get products to market faster than other regulatory bodies. Pearl Pathways partners with the clinical team, in-house regulatory experts, the quality compliance specialists, the quality auditors, and the senior leadership team to get life saving devices, diagnostics and therapeutics to the market sooner. Our talented team can help you navigate the challenges of drug and device development.
Contact us today to start a conversation.
1 http://www.raps.org/Regulatory-Focus/News/2017/07/03/28032/Is-FDA-Too-Slow-Researchers-Debunk-Claims/