Commissioner Scott Gottlieb promised to eliminate the backlog of orphan drug designation requests following a June 20th Senate hearing on President Donald Trump's FY2018 budget request for the US Food and Drug Administration (FDA). Gottlieb stated that he will soon release "modern and risk-based" tools for assessing new treatments, particularly for rare diseases and conditions with no effective treatments1.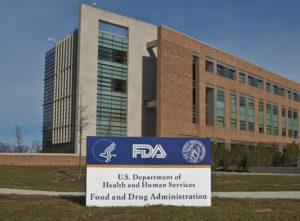 FDA plans on clearing its backlog "of about 200 orphan drug designations requests"2 in the next 90 days. Furthermore, the agency plans to address all future orphan designation requests within 90 days by streamlining its processes through a request template.Gottlieb also plans to update several drug development guidance documents, and issue new guidance discussing the FDA's approach to evaluating therapies for rare diseases in the next six months.
Gottlieb explained that the "new policy will address targeted drugs and how we can simplify the development of drugs targeted to rare disorders that are driven by genetic variations, and where diseases all have a similar genetic fingerprint even if they have a slightly different clinical expression."1 You may view the full hearing here.
Return to the Pearl Pathways blog for updates on FDA's actions towards processing orphan drug designation requests and similar initiatives.
1 http://www.raps.org/Regulatory-Focus/News/2017/06/20/27941/FDA-Commissioner-Vows-to-Eliminate-Backlog-of-Orphan-Drug-Designation-Requests/
2 https://www.appropriations.senate.gov/hearings/review-of-the-fy2018-food-and-drug-administration-budget-request