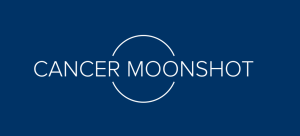 America prides itself as a leader in technological innovation and medical research. Home to some of the largest and well respected cancer centers in the world, the U.S. has stood as the epicenter for cancer research for several decades. If the U.S. wishes to retain its spot as the clear leader in the global fight against cancer, celebration will have to wait for another day as a new report by Elsevier shows that China is narrowing the lead and race in cancer research.
The number of cancer-focused papers that Chinese researchers publish each year has tripled in the past decade, pushing China's global share of cancer research publications to 17%. FierceBiotech breaks down the report, citing that increased R&D spending and a "shift from socialist economic planning to a more market driven system over the past decade" have catalyzed the country's dramatic climb. Complacency does not seem to have intruded upon America's collective psyche as evidence by the Cancer Moonshot. The purpose of the moonshot, announced earlier this year by the White House, is to "win the war on cancer."
The Moonshot represents a massive collaboration across several industries united under a single goal to subdue cancer by 2020. The success of this initiative remains unknown. However, the recent passing of the 21st Century Cures Act in the House and Senate indicate that Moonshot will have a chance to play out over the next four years.