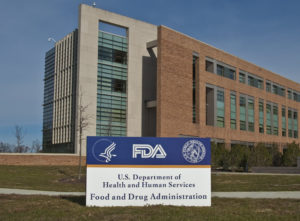 The 21st Century Cures Act paved the way for a new program for breakthrough medical devices. On Tuesday, October 24th, the US Food and Drug Administration posted a draft guidance detailing the new program.
The Breakthrough Devices Program is a voluntary program for certain medical devices that provide more effective treatment or diagnosis of life-threatening or irreversibly debilitating diseases or conditions. In the draft guidance, FDA states that this program is intended to help patients access breakthrough devices timelier by expediting development, assessment, and review of these devices while preserving the statutory standards for premarket approval, clearance of a premarket notification (510(k)), and marketing authorization the De Novo classification process, consistent with FDA's mission to protect and promote public health.1
FDA states that the Breakthrough Devices Program will supersede the Expedited Access Pathway (EAP) that was launched in 2015. The new program incorporates elements of the EAP and the Innovation Pathway, which was first piloted in 2011, both of which were intended to facilitate the development and expedite the review of breakthrough technologies. Additionally, the Breakthrough Devices Program supersedes the Priority Review Program, which implemented statutory criteria for granting priority review to premarket submissions for medical devices and included standard procedures to achieve an efficient priority review process.
FDA offers additional information about the new program in a "How to Study and Market Your Device" guide. Comments on the draft guidance can be submitted to FDA until December 26, 2017.
Our team of experts at Pearl Pathways is passionate about helping companies take life-saving devices to market faster. We have partnered with companies to utilize the Expedited Access Pathway, which will now be covered under the Breakthrough Devices Program. If you are pursuing a 510(k), Premarket Approval application (PMA), or De Novo device submission and would like to discuss regulatory strategy with one of our device experts, give us a call today.
1https://www.fda.gov/downloads/MedicalDevices/DeviceRegulationandGuidance/GuidanceDocuments/UCM581664.pdf?elqTrackId=0681E5C32089A1F5C4C2E0F6A0D2B26F&elq=32a7fe86713b4c86aa3af8565f33d596&elqaid=999&elqat=1&elqCampaignId=544