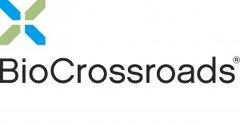 The BioCrossroads New Venture Competition, an early stage business competition designed to encourage entrepreneurial activity of Indiana life sciences and health information technologies, is now accepting applications at www.biocrossroads.com. Since 2012, the competition has awarded more than $300,000 to 20 start-up companies, which have been able to secure over $26.5 million in follow-up funding.
Who is eligible?
BioCrossroads invites early-stage biotechnology, pharmaceutical, medical device, diagnostic, ag-biotech, and health information technology companies to apply. Companies developing innovative products and platforms based in Indiana are eligible to apply for the New Venture Competition.
What does the winner receive?
The winner receives a cash prize of $25,000. BioCrossroads also awards access to the Indiana Seed Fund staff and the fund's network of resources that provide business planning and early-stage strategic support.
How do you apply?
Applications can be found at the BioCrossroads website and must be submitted by August 14, 2017. Finalists will present to a panel of expert judges before the Indiana Life Sciences Summit on Monday, October 9, 2017. Second and third place companies will be awarded cash prizes of $15,000 and $10,000, respectively. The winner will be announced at the Indiana Life Sciences Summit on October 9.
About BioCrossroads
BioCrossroads (www.biocrossroads.com) is Indiana's initiative to grow, advance and invest in the life sciences, a public-private collaboration that supports the region's existing research and corporate strengths while encouraging new business development.  BioCrossroads provides money and support to life sciences businesses, launches new life sciences enterprises (Indiana Biosciences Research Institute, Indiana Health Information Exchange, Fairbanks Institute for Healthy Communities, BioCrossroadsLINX, OrthoWorx and Datalys Center), expands collaboration and partnerships among Indiana's life science institutions, promotes science education and markets Indiana's life sciences industry.